We are open for hall bookings and for camper van, motor home or caravan overnight stays!
We offer hall hire for events such as parties and weddings classes and clubs, and camping facilities for self-contained tourers and caravans. The venue is also available for local Duke of Edinburgh activities, school and scout camping trips by arrangement.

The village hall is spacious and well-equipped with a capacity of up to 100 people and our grounds include a wooden play area. We are situated in the heart of Butley village, two minutes away from the local pub, alongside open fields. The hall has parking and is accessible for wheelchair users.

The hall has ample parking and space immediately to the right of the entrance door for those with mobility issues. If we know that you wish to use space near the door, we will happily place cones out to ensure they remain free for you. The building itself has full disabled facilities.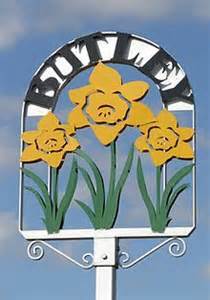 About
The village hall and playing field at Butley are owned by a charity for the benefit of the residents of Butley, Capel St Andrew, Chillesford and Wantisden. The committee is elected each year at the annual general meeting and consists of residents and representatives of local groups. If you would like to get involved, please get in touch.
The purpose of the charity is to host social, educational, leisure or recreational activities, events and functions which bring local people together. If you would like to set up a new club or activity or relocate an existing one to the hall please get in touch and we will do what we can to help. The site was donated by Sir Peter Greenwell in 1950. The present building was constructed in the 1980s and was refurbished in 2013.
The hall has been regularly used by local groups for many years and has provided the venue for the annual Butley Flower Show as well as other events such as craft fair, ceilidhs, harvest suppers and quizzes, etc.
Campervans & Caravans
The village hall hosts a limited number of camping and caravan rallies each year, including Duke of Edinburgh and Scout events. It also offers up to 6 pitches for self-contained tourers or caravans at other times.
Your celebrations
With accommodation for up to 100 people our hall and grounds are ideal for weddings, parties and other large social events. Our aim is to make your special occasion as stress free as possible.